Here's When The Next Mission: Impossible Is Set To Release
The world might be a fiery hole of uncertainty, but there are some constants, like a good ol' Tom Cruise franchise. On that note, Paramount has just announced that Mission: Impossible 6 (surely it'll get a cooler name than that) will be released on July 27, 2018. Along for the ride will also be Rebecca Ferguson instead of just another replacing female costar, a la every other M:I movie.
Cruise has been known to perform a lot of his own daredevil feats in the Mission: Impossible series and the sixth instalment will also be headed up by Rogue Nation director Christopher McQuarrie. So the bar for frickin' insane—nay, impossible—stunts is only higher.
Meaning we'll probably see more of this: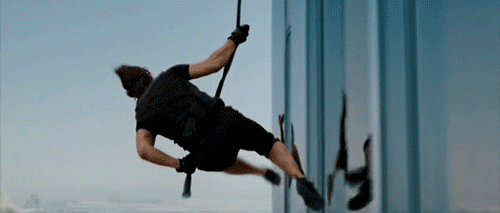 And this: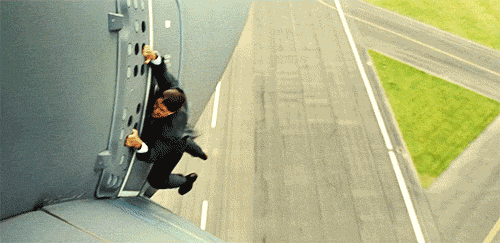 Perhaps even this:
A Paramount + Tom Cruise movie that is currently in theatres is Jack Reacher: Never Go Back, which opened to box office success but mixed reviews. Check out the trailer below.
Another Paramount film hitting theatres before Mission: Impossible 6 is Oscar-winning director Alexander Payne's social satire Downsizing, starring Matt Damon as a guy who literally shrinks himself. Paramount clearly prefers its leading men small but mighty.