Joseph Gordon-Levitt Cast As Lead In Space Station Thriller Sovereign
JGL, phone home—Joseph Gordon-Levitt was just announced as the star of sci-fi thriller Sovereign.
According to Deadline, Gordon-Levitt will play a man who investigates a space station after the ship's entire crew suddenly disappears. As he searches for the truth, he's confronted with the demons that surround his broken relationship with his wife—who, by the way, is one of the missing astronauts.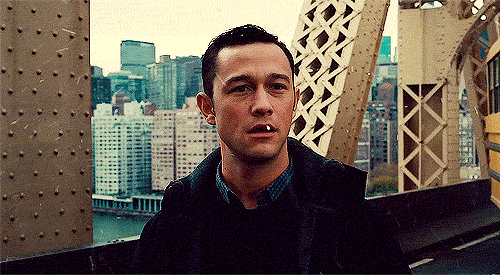 Harry Potter and the Cursed Child writer Jack Thorne is re-writing the script, and the movie will be directed by Marc Munden, who worked alongside Thorne for the UK mini-series National Treasure.
We're astro-not sure why Hollywood is churning out so many movies about sad dudes in space, but Gordon-Levitt is joining a growing list of actors set to play love-struck and lonely space men. Also just announced is an upcoming Aaron Paul's movie Android, about an astronaut who builds cyborg doubles of his dead loved ones that end up becoming self-aware. And of course, this December will also see Chris Pratt and Jennifer Lawrence play lovers stranded in outer space in Passengers.
You can currently watch Gordon-Levitt in the biographical thriller Snowden. JGL's upcoming projects include a yet-to-be-titled musical comedy in which he will co-star alongside Channing Tatum.
The release date for Sovereign has not yet been confirmed, but we'll be sure to share more deets as they roll in.